Can your recruitment resource deliver quality talent in 11 days or less? We can.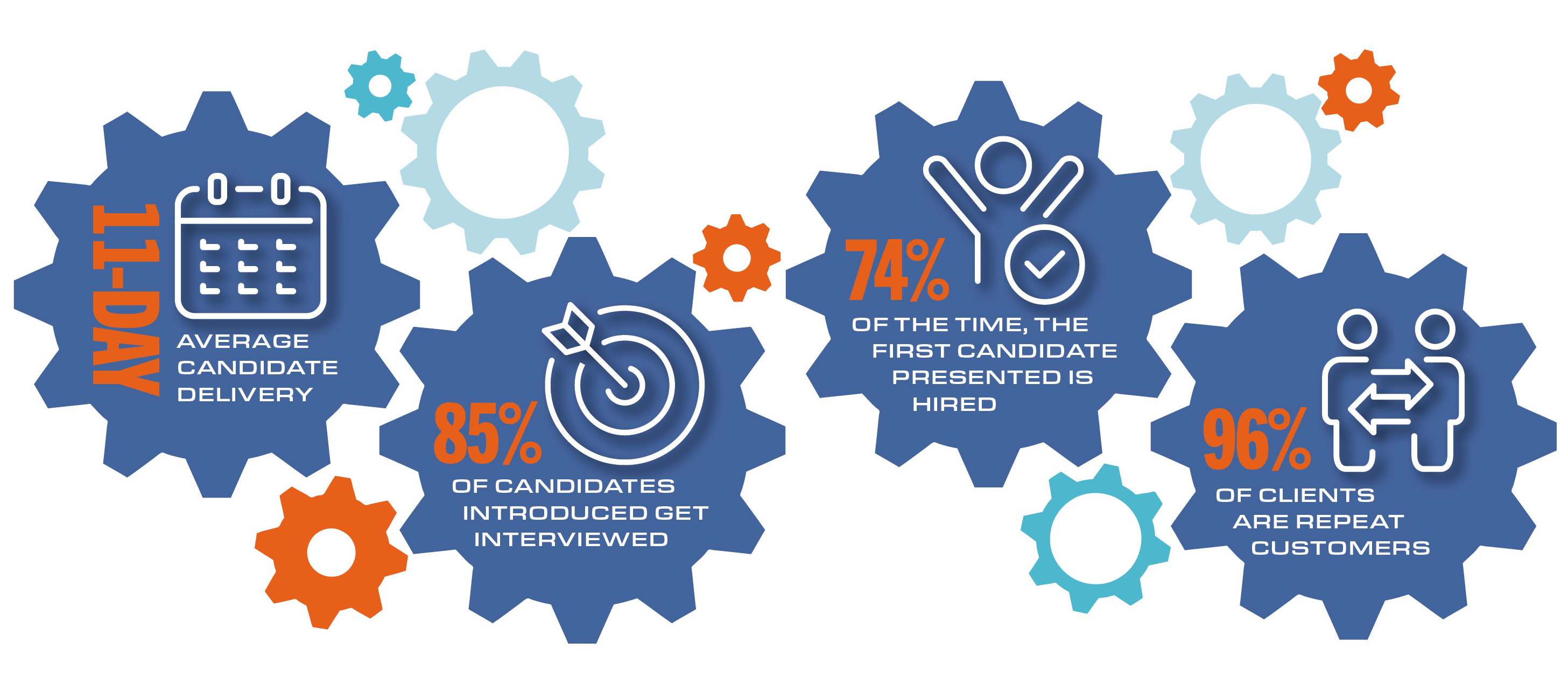 Our Recruitment Performance Over the Last 5 Years = Unrivaled Results
MFG Leaders is a retained executive search firm that specializes in manufacturing and operations talent, from mid-managers to Vice Presidents. We help with critical needs in engineering, operations, lean leadership, accounting, aftermarket, sales, supply chain and human resources talent. We guarantee that your search will be filled and provide a warranty. We also work with businesses that need to hire specialized contractual talent. We have a wealth of knowledge selecting successful candidates for Private Equity's specialized needs.